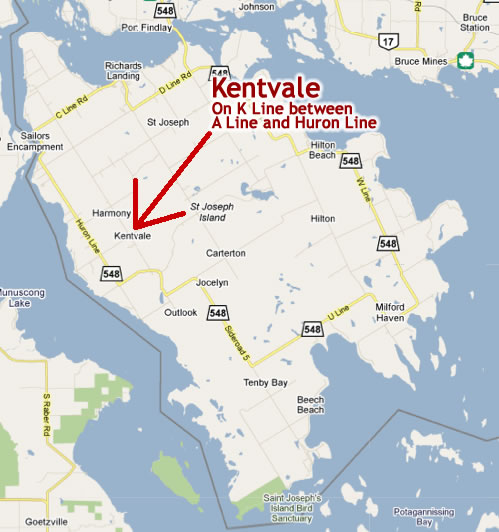 Kentvale is located at 712 K Line Road (between A Line and Huron Line) on St. Joseph Island.

Kentvale Merchants Ltd.
712 K Line Road, RR1
Richards Landing, ON P0R1J0

Phone (705) 246-2002

Fax (705) 246-2361

Email
david.kent@homehardware.ca

Our hours are:
8:30am to 6:00pm Monday to Friday
8:30am to 5:00pm Saturdays
and Closed on Sundays and Holidays.

We are a member of the Canadian Retail Hardware Association, The Lumber and Building Materials Association of Ontario, and the St. Joseph Island Chamber of Commerce.